2020 – what an interesting year it's been! It's been wonderful to see the industry working together on diagnostics, vaccines, medicines and technology to help manage the effects of COVID-19, but as a recruiter I've also seen first-hand the effect the pandemic has had on employment.
During this time and to assist candidates in their own job search, we launched our mexec jobstrategy™ program (read on for more), a new website and welcomed Sue Forrest and Lisa Fairweather to the mexec team to help us deliver these initiatives. We're pleased to see that things are now looking up and to be able to offer a range of current vacancies below.
Latest Marilyn's Musing and Podcasts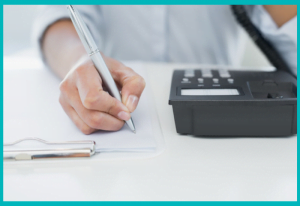 Checking references is an important part of the recruitment process. It enables your potential employer to confirm the information you provided in your CV, your achievements and results and just as importantly the 'soft skills' you brought to the organisation like your communication style and work ethic.
So, if references are a critical part of the process to help you land the role, the question is – should you include your referees' details in your CV?
Click here to read the full article.

Biotech communications expert and Director of BT Novo, Paris Brooke, interviewed our Executive Director Marilyn Jones recently on the latest tips in recruitment and putting your best self forward.
Their short discussion (<15 minutes) covers some interesting and helpful topics including:
unadvertised roles and where to find them,
the role social media plays in recruitment,
how to remain top of mind and stand out in a database,
preparing for interviews (including via ZOOM, as well some interesting stories about swearing and hugging the interviewer!) and
skills employers are looking for post-COVID.
You can access the interview here.
Current Opportunities
Clinical Research Associate – CRAII or CRAIII
These jobs not right for you? You can see other opportunities, recently filled roles or express your interest for upcoming roles via our new website.
In The News
mexec jobstrategy™ program coaches Marilyn Jones (L) and Sue Forrest (R)
The article centred around mexec's use of a Victorian Government COVID Business Support Fund to develop a program training job seekers in skills needed to undertake their own effective job search – the mexec jobstrategy™ program.
To read the article or for more information on the program, click here.
Do you know an outstanding, inspiring leader? Nominate them for a 2021 BioMelbourne Network Women in Leadership Award!
The Awards acknowledge and celebrate leadership and commitment to driving change and impact in the health industry.
Three award categories broadly target the evolving stages of an impactful career, recognising women in different leadership roles, and at different points of their careers.
Find out more and submit your nominations online now. The closing date for nominations is Friday 19th February 2021.
Please note: nominees and nominators must both be from organisations who are current financial members of BioMelbourne Network.
Recent Events and Training
BioMelbourne Network – Fundamentals of Corporate Governance program
Marilyn was invited to join the panel at the BioBusiness Insights workshop on "Building a Competent Board".
The session was part of the Fundamentals of Corporate Governance program delivered by BioMelbourne Network where Marilyn and other panel members discussed how to effectively structure a Board and provided recruiter insights into finding quality directors.
Thanks to the University of Melbourne Faculty of Science for inviting Sue and Marilyn to present to their post-grads and department staff in their Job Ready Program. The session focused on how to best identify and articulate skills and qualities gained through your career journey including keywords in job advertisements and demonstrating relevant technical and soft skills.
Feedback showed that 87.5% of workshop attendees thought that the workshop content was extremely effective in navigating their career path. Other notable comments:
"The session was very helpful, with many practical examples. Even if I don't pursue industry roles, the advice was general enough to be applicable for many fields."
"I am an academic who attended this session to make sure I am giving my students/mentees the best possible advice. I am so glad I participated as I can now give much more up-to-date advice. I've made a note to myself to revisit this again in a few years time!"
The Medtech Actuator – Accelerator Program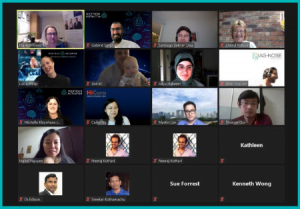 Tips and tricks on how to hire, recruiting the best staff for your company and how to select and build a Board were just some of the topics covered in a workshop run by Marilyn with the Medtech Actuator's Accelerator Program latest cohort.
Program participants from across Asia-Pacific were able to learn the latest advice on building a team for a successful start-up.
Our mexec jobstrategy™ program coaches Sue and Marilyn were invited to share their insights at Whisperfest2020 recently. With almost 150 attendees, the session focused mainly on researchers and post-PhDs and gave advice on how to articulate yourself for a move 'out of academia'.
As part of the panel, Sue was able to share her experiences on having a PhD and working in non-academic roles, with both Marilyn and Sue then sharing advice to researchers on ways to position yourself when it comes to seeking broader opportunities.
Upcoming events
JP Morgan – Annual Healthcare Conference
11-14 January 2021
AusBiotech Australia showcase: Clinical trials and medical innovation advantages
Friday 15 January
10:00am – 12:00pm AEDT
FREE
Lorne Proteomics Conference
4-5 February
Lorne Protein Structure and Function Conference
8-10 February
Lorne Cancer Conference
11-13 February
Lorne Genome Conference
Postponed to 2022
AusMedtech 2021 Conference: Medtech made to measure
19-20 May
BioMelbourne Network: Connecting Women's Lunch
Friday 28 May
12:30 – 3:30pm AEST
---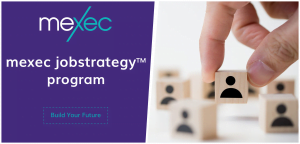 mexec is now offering a 1:1 coaching program providing candidates with the necessary tools, resources and support they need to go forward in their own job search.
If you're seeking a career change or transitioning to a new role, don't hesitate to reach out to Sue, one of our jobstrategy™ coaches, for a FREE 15 minute 1:1 discussion to help get you started.
A quick tip!
Powerpoint can actually subtitle your words as you present or from a recorded voiceover. Your words are transcribed and displayed on-screen as captions in the same language you are speaking, or as subtitles translated to another language.
Links of Interest

Forbes – how to write a killer cover letter: 6 strategies for the new normal.
Academia Labs – resource for degrees, schools and careers in science.
Dr John Sullivan – article on behavioural interviews questions.
Global Talent Visa – Australian Government site on eligibility and how to apply.
Thank You To Our Clients
The mexec team would like to acknowledge some of the companies that partnered with us in 2020 and thank all of our clients for their support.
We have worked together to build their Board, Management and Teams including Non-Executive Board Directors, Director of Drug Development, Product Management, Project Managers, Regulatory Affairs, Validation, Sales Management, CRA – Clinical Trials and more.
---
Please don't hesitate contact us if we can be of assistance at this time.
We wish you and your family all the best for a healthy and prosperous 2021.
With best wishes,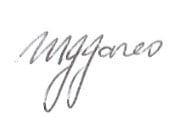 Marilyn Jones
Executive Director
mexec
1300 0 MEXEC