Specialists in life science, medtech, pharmaceuticals & technology sectors
mexec is an Executive Search Recruitment firm that also supports individuals seeking to transition to a new role.
mexec is experienced in resourcing staff for companies, including executive search and selection services to build your leadership team.
We offer comprehensive services for individuals, including our mexec jobstrategy™ program, résumé writing, LinkedIn profile updates and interview coaching.
mexec works at all levels from graduate to CEO and board
mexec founder - Marilyn Jones

Marilyn Jones is an Executive Recruiter and Scientist, experienced in resourcing staff for companies and assisting individuals with their career aspirations since 1998, the year GOOGLE started.
Background
Upon completing her science degree at the University of Adelaide, Marilyn undertook scholarships in cancer research and immunology, leading to managing an R&D project to commercialise the purified components of snake venom for human therapeutic purposes. Combined with additional commercialisation projects in wheat identification and commercial microbiological analysis, she gained a comprehensive understanding of the diagnostics and drug development sectors.
After a period of selling complex scientific instrumentation systems into the Pharmaceutical, Research, Pathology, Analytical, Food and Manufacturing sectors, she made the fortuitous move into Recruitment.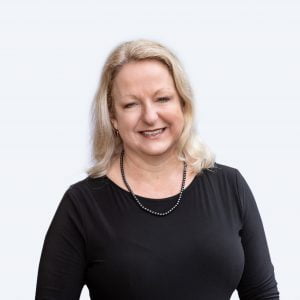 Recruitment History
Working for both boutique and multinational recruitment organisations, Marilyn has worked internationally across multiple sectors in many industry and business sectors.
Expanding her networks continuously, this fascination with people, their careers and a genuine interest in their work continues to this day.
mexec
Marilyn's focus in starting her company in 2011 was to look after the individual. This has now developed into an extensive program – mexec jobstrategy™ – working with candidates in many industries to assist them in their career aspirations locally and internationally.
Marilyn's company, mexec, assists start-ups to multinationals with their HR and recruitment requirements from graduate to Board level. She particularly enjoys the challenge of 'The Search' for hard-to-fill executive roles.
As a member of many industry organisations, including the Australian Company Directors (AICD) and the Recruitment and Consulting Services Association (RCSA), she demonstrates that she will maintain her knowledge and skills, and is committed to excellence, professionalism and best practice in the care of all who work with her, and mexec.
If you do not receive a reply from us within 48 hours please contact Marilyn directly on
1300 0 MEXEC
or
[email protected]
and we WILL follow up with you.
memberships & partnerships