I recently talked on the 3 Big Whys to consider in your job search and hiring strategies for you and your business.
The list of items that I can talk about seems to keep on growing each year. 
Today, I would like to highlight 3 more questions that have been asked of me by candidates when hiring for companies and Sue recently in her candidate support program the mexec jobstrategy™ program.
What are Why are the following important?
ATS/CRM
The 'Black Hole'
Keywords
First a bit of ancient history:
When I first started in recruitment in 1998, I used to receive CVs by FAX or snail mail with a queen's stamp after we had advertised in the Saturday newspapers. The newspapers were really the only way to advertise back then or networking.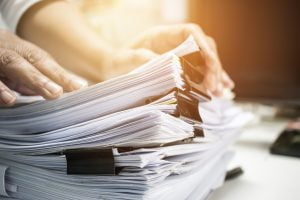 I would physically spend hours sorting CVs into the 'yes', 'no', 'maybe' piles for the role or a 'yes to keep' for future roles. 
We would open each letter from every applicant, and then type a letter of reply to everyone. Our human eyes would review every CV that applied. Then physically file the CV into many filing cabinets. I am talking multiple cabinets of filing cabinets. No internet then. No admin support either.
Fast forward to 2022 and everything, as you know, is online.
ATS/CRM: 
How to make sure you are noticed on the ATS/CRM including LinkedIn and organisations data bases?
*ATS (Applicant Tracking Systems), CRM (Customer Relationship Management Systems) – online database detail management systems.
When you apply today (2022) for a role, your CV and details go into the ATS / CRM automatically without always passing a human review. Most times you receive an automated reply.
How then do you actually know that a real person has looked at your CV?
You don't.
Until the recruiter or company may call or email you about the role you applied to, or another that you came up in their specific search for a specific that they are recruiting for in the future.
When you apply to a role you may not be seen by human eyes, and you go into the 'big database in the sky'. What we call here at mexec the 'black hole'.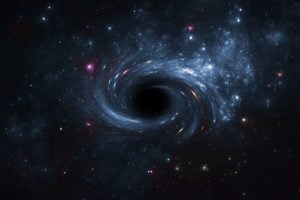 Black Hole
How do you make sure you are not in that 'Black Hole' 
Ask yourself these initial questions before you apply to a role:
Did you ask yourself if this the right role for you. What I mean is, did you really review it properly or just pressed the apply button just in case it MAY be something of interest?
Did you take a highlighter physically, or on the computer version, and highlight on the position description the key aspects of the role that are important, and do you actually match them?
FACT: I would say that at least 40% of candidates applying to my roles here at mexec do not align to the roles we advertise.
If you are applying to a role without enough of the experience demonstrated in the key selection criteria for that role, then you are most likely wasting your time and also waiting on a reply for a role that you really never had any true alignment with.
Also for hiring managers out there: If you are writing a position description for a role that you wish to advertise – did you also include enough of the key selection criteria for the role to ensure candidates know enough to know the role and align?
It can be that the employer is not articulating enough but also you as a candidate are not reviewing the PD well enough.
Keywords
Did you have keywords in your CV that align with the role?
As a Recruiter, when I am searching in my CRM for candidates for a specific role, I would initially screen on keywords that align with the role I am trying to recruit. I can have anywhere from 2 -200+ candidates that I then find in the CRM that maybe align with any given role, when we do any given search for a client's position.
Keywords can include skills such as Molecular Biology or company's names e.g. Pfizer, NOT soft skills such as 'team player'.
Am I going to screen 200 people by phone for a role?
At 15 minutes minimum a call that is 200x 15 mins = 3000 minutes =50 hours of phone calls.
Nope, nannar, not at all, completely unrealistic actually!
I may start with the top 10 candidates that most align with the search parameters and may find the successful candidate from that mix.
If you are lower in the list of keyword searches, then you may not be reviewed for the role at all and remain in the 'black hole' of the CRM/ATS.
Therefore, do you have the right keywords that align with the role in the top of the first half of the first page?
FYI!
The AI / algorithms in many ATS and CRM programs where CVs are stored, prioritise the order of the information on the page and prioritises the content of the first page and top of that page.
Do you have an informative and impactful first page?
What we have also seen is CVs and LinkedIn profiles that have decorated with keywords to try and make it seem as though you aligned for the role, but when we look deeper it is apparent you aren't.
Even if you populate your CV with key words from the ad and you get selected by the ATS, your CV clearly needs to demonstrate that you actually possess those competencies. If not you are wasting everyone's time!
That is where at phone screen or interview I would rule you out very quickly if you don't actually have those skills required. It may also cause you some damage reputationally if you are not truthful in your applications and be blacklisted for future roles through that organisation/ recruiter.
mexec guarantee
I would like to make note here that at mexec we endeavour to treat every person that emails us individually and as important as the next. ALL CVs and applications/ emails are reviewed by human eyes by myself or one of my team. Here at mexec we also have a 48 hour reply guarantee.
I have many more to talk with you about another day, at least another 3 newsletters worth! So keep a watch out for our quarterly newsletter on how to make sure you are getting to interview and also hiring managers are you writing your position descriptions well enough to make sure you find the best candidates?
Talk to Sue on our mexec jobstrategyTM program if you find you are not getting to interview.
Or if you are getting to interview on how we can help you with interview training to nail your next move.
Employers, if you are searching for that unicorn staff member and can't find them, reach out to us to talk with you on how we can search to find them for you.